When are Teachers day 2021 in Singapore? This year, Teachers' Day in Singapore will be on 3rd September 2021, Friday. The big day is getting closer. There's still time to shop teachers' favourites. Candy? Cake? Maybe you'll find even more special gifts. Let others get you started with these ideas for teacher appreciation gifts.
Teachers are very special and valuable to us because they had a positive impact on our lives. For most of us, teachers day is equivalent to teacher appreciation day. However, not all can give money presents or thank gifts. But some try their best to represent their thankfulness towards the teachers. It is hard for people to find a good gift for their teachers. We're trying to help everyone by recommending it in this post.
Here, we have handpicked 13 top gift ideas which will show how much you care about your teacher. Most of them are personalised and some are unique and sure enough, will impress them for sure! Share how you feel about a special present. It's nice to make someone feel appreciated and know you care.
WHAT TO BUY FOR TEACHERS DAY?
For Female Teachers
Help your teacher feel appreciated and loved for all they do with a thoughtful gift this Teacher's day. Alskar's Personalised Carryalls Pouch are beautiful and a must-have for your female teachers. Creative and vibrant designs will put a smile on their faces.
This cosmetic pouch makes a great ID badge. This little bag, big in utility, is the perfect size for carrying your ID, name tag, pen, and other stuff. This is a useful tool for teachers. It will help them keep their equipment organized and make sure nothing gets lost.
This pouch is neat, compact and comes with sophisticated gift boxes. It's a canvas-style fabric that has a golden zipper sewing lining on it. With 8 radiant colours for selection, 20 vinyl colours and 16 elegant fonts to customise from. It's definitely a sentimental gift for them, and they can use it all year round.
Bags make the best gifts because it's something that we will carry on a daily basis. And this personalised jute bag is a beautiful gift idea for a teacher, who always makes sure that you are well equipped with supplies and important school material. People like getting gifts that look special. People like to have a gift that is for them.
Spice up your classroom gift by giving this stylish tote bag to your favourite teacher! This is a great way to celebrate the teachers in your life and being nice to them for a change. This sturdy and versatile tote bag is the perfect way to thank teachers for everything they do!
With more than 16 uniquely design fonts and vinyl colours combination. It's a way to tell your teachers that you appreciate all that they do for you. It's a small gesture that can mean so much.
It feels nice to make a thoughtful gift to someone who has made a positive difference in your life. Yet, it might be daunting to decide what to but.
How about this Alskar Jubilee tumbler? Which your favourite teachers can benefit from it and stay hydrated all the time. To add icing to the cake, you can personalise it with different fonts and matching vinyl colours.
It's a simple and stylish way to remind them to stay hydrated throughout the day. On top of that, it is an inexpensive, stylish and thoughtful gift.
TEACHER-THEMED JEWELLERY GIFT IDEAS
It is Teacher Appreciation Day. Show your kids how much you appreciate teachers. Today, we're sharing some of our favourite teacher-themed jewellery gift ideas with you. This special jewellery is a perfect way to let teachers know that you appreciate them!
It is never too soon to think about Teacher Appreciation Month. Teachers give so much to students, and it is important to show appreciation for the work they do. This special Teacher Thank You Necklace comes in a very special Teacher Box. It also comes with a personalised gift card that you can use to write your own personal message.
These Thank you necklaces are a simple way of saying thank you. It is also one of those thoughtful presents that makes your teachers feel special…and happy.
Adding some personalised heartfelt phrases are the perfect way to show your appreciation. With statements like "You changed my life" or "blessed to be your student" expresses exactly what it is we are thankful for.
Prenova Exquisite Bracelet for Teachers Day Gift is 100% handcrafted. It is a beautiful Renaissance-inspired design that will instantly impress and raise the bar for fashion. This high-quality product will be hand made using industrial grade stainless steel.
It comes with 4 matching string colours. Onyx Black, Cloudy Gray, Cherry Red, and Mulberry Purple. Pair with any type of casual wear or to match his/her professional attire. The length can be extended or shortened as necessary.
It would remind them of happy times in their careers and looks forward to exciting times ahead. Prenova Bracelet is an elegant and sophisticated design, well-suited for teachers. These unique Prenova wristbands will make a great addition to anyone's collection. They feature an all luxurious look that never goes out of fashion.
These bracelets are handwoven. They have shiny parts made out of metal. The colourful threads make the metal look pretty. They are perfect for all special occasions too like weddings and birthdays. I'm sure that these classy bracelets are sure to impress teachers on their special day.
FUN TEACHERS DAY GIFT IDEAS
Another thoughtful gift for your favourite teacher's hard work and dedication. Created by PinkPueblo2 on ETSY. Personalise it with your teacher's name, hairstyle, tie, bow tie, glasses and facial hair. It goes beyond the usual gifts, like flowers and pens where the receiver will appreciate them.
This gift is fun and cute, yet, will forever remind your teachers of you or your child each time they use it. This is particularly true when it comes to gifts designed to express the appreciation they feel toward their teaching profession.
What better way to say thank you to your child's teacher than with a personalised stamp! This cute custom stamp will be the perfect way to show your appreciation for all the hard work they have done throughout the year!
There's a saying in education: "Teachers are the unsung heroes of society." And it's true. Teachers do an amazing job not just of helping students gain an education, but making sure they enjoy it. They might be underappreciated in the classroom, but they're tyrants in the classroom. Learning is more than just reading and writing; it's also vital for social and emotional development.
Celebrate Teacher Appreciation Week with this customisable coffee mug. This custom mug is for teachers. They can have their names on the cups with photos in front of them when they drink.
This is something fun and unique, and at the same time, you can express your gratitude message on the mug itself. With your favourite teacher's face on the front and a thank you message at the back of the coffee mug. It will be a perfect addition to your teachers' office and classroom.
Are you looking for gifts for teachers to thank them for what they have done for the children that are in their classroom? Treat your teachers the gift that keeps on giving! A personalised jigsaw puzzle would be a perfect gift for teachers and parents on Teachers Day.
Our Personalised Jigsaw Photo Puzzles make a great gift for friends and family. The perfect way to capture a moment in time, they are personalised with your own favourite photos so you can get as many people involved as you like. It's suitable for any age and is something they can treasure forever.
Personalised Jigsaw photo puzzle is a perfect way of showing your love and affection on Teacher's Day. No matter if your teacher is a primary school teacher or a college teacher, this puzzle is a fun way to wish your favourite teacher a happy teachers day.
TEACHER APPRECIATION GIFT IDEAS
Favourite snack for teacher gifts
What do teachers really want for gifts? Gifts do not necessarily mean material things. Sometimes, gifting your loved ones some time off is one of the most thoughtful gifts you could wish for. A jar of CRIMEBITES Thank You chocolate chip cookies, with a note saying "Thank you for all your hard work this year!" makes a great gift for any teacher.
This 250g popular chocolate chip cookies, includes a wide assortment of chocolate chunks with melted Callebaut chocolate, Crunchy Naked Cookies and Brownies Chips delights. This is by far CRIMEBITES most popular gift assortment. Nothing is better than a box of freshly baking cookies hit your nose. and I can assure you that most teachers just can't get enough of those cookies!
Ritter Sport is a German chocolate company with a great history of delicious chocolates that go back to the 1920s. Founded by Willy Ritter in Stuttgart, Germany, their first product was a collection of confection treats including coffee toffees, raspberry flavoured chocolate candies and finally one of the most popular products they sell today -- the Ritter Sport Chocolate Bars.
This inexpensive bundle of 6 candy bars combine Chocolate, Honey and Salt plus RITTER SPORT's crunchy milk chocolate makes these Honey Salt Almonds so uniquely delicious.
PRACTICAL TEACHERS DAY GIFT IDEAS
We all knew teachers need lots of school supplies, but, you might not have known that there is Amazon Basics brand of classroom supplies. This teacher gift makes perfect sense as everything else seems to be getting a lower-priced version, why not school supplies? They are pre-sharpened and I think that saves time because sometimes when you get pre-sharpened pencils they break too easily.
They are reasonably priced, durable and do not break easily like other pencils. I like to purchase a box of 150 counts at the beginning of school and then fill any extra stock in my classrooms from there. Pre-sharpen 2b pencils are a simple, reliable supply item your teacher can use again and again.
Every teacher deserves a unique present and this year we want to make their day brighter by giving them this Teachers Day Gift box. This year we have prepared a special teacher's day gift box that will make your day. The package also includes a rollerball and a roll of paper towels which are nice complementary features. Luxury Engrave rollerball pen and a5 personalised notebook journal, beautifully presented. The rollerball is very responsive, easy to use and provides great enjoyment even for those with limited time. It was a delightful surprise and I am sure the recipient will love it.
This Teachers Day Gift Box is a sweet collection of products created especially for students to give back to their teachers. Each box contains a personalised A5 Notebook Journal and an engraving executive rollerball pen.
13. DIY Gift Card
Handmade gift cards bring people together. Leaving a personal note will add extra sentiment. The recipient will see it as a personal gift and will defintely make an impact in their lives. The key is found in combining small pleasures with something that has wider appeal. You may follow the instruction in the video above to create your own personalised Teacher's Day gift card.
A thoughtful gift card is a way to express your gratitude and as a token of appreciation for their hard work and dedication towards ensuring the quality of education provided for their students. Papermarket offers a variety of gift cards ranging in price and value. You can find the perfect gift card for the teacher in your life as a token of appreciation.
And that's exactly what gift cards can do — give people the recognition they deserve. A simple act of kindness reveals the deep bond you share with your teachers and how much you care. Showing your appreciation doesn't just extend to monetary terms; it's also a way to say thanks for all the great things you've had a chance to learn from them.
Alternatively, you can get these thank you gift cards 100% complimentary when you purchase your gift with Alskar®.
CONCLUSION
Teachers day is a very special day for all the students and parents of their students. The best gift for a teacher is the experience of knowing that their efforts don't go in vain. Gifts might be a way to express your gratitude to your teacher, but everything that you present in the form of gifts will be appreciated, only if it makes your teacher feel better and makes his or her work less strenuous. So, choose gifts which are useful and make your teacher's job easier.
Introduction
When you're about to say goodbye to a colleague, it can be hard to find the perfect gifts for coworkers. People usually just end up buying something generic like a coffee mug or a stress ball that will never get used because there is no personal connection between them and their coworker.
That's why I've come up with some farewell gifts for colleagues that are sure not only make them happy but also show how much they mean in the office! If you can't think of anything else, these ideas are sure to do the trick!
This blog post will provide you with 10 ultimate farewell gift ideas for colleagues that might be small enough to carry around but big enough to show how much you care about someone who is moving away from where you are living! A goodbye present can be a great way of saying thank you and wishing them well in their future endeavors. It's also an opportunity for coworkers to show appreciation for each other.
Farewell Gift for Colleague
EMBOSSED A5 CUSTOMIZED JOURNAL FOR CO-WORKER.
The best way to say goodbye is with a personalised gift. A farewell gift is a thoughtful gesture, and this customised journal will make your colleague feel appreciated. This Embossed A5 size journal is perfect for carrying on the go. It can be used to capture memories or as an inspirational tool during challenging times.
Alskar's personalised journals are ideal because they're not just beautiful but also practical, with plenty of room inside for thoughts and memories. It's small and sleek enough to fit in any bag or purse. The cover has a simplistic yet elegant design with gold foil that shines on one side when light is shined.
What a fantastic way to remember someone special! This beautiful notebook will be cherished for years to come as they reflect your thoughtful farewell gift. Most importantly, with its price tag, it's undoubtedly a bargain farewell gift for colleagues.
Gift for Female Colleague
PERSONALISED 16oz VIVID SKINNY TUMBLER
This Personalised Vivid Skinny Wine Tumbler is just so happened to be my favorite too! It's perfect for any frequent travelers because you can drink in style. I love the distinctive matte colours, colour-matching straw and how it doesn't get your lip wet. And it's best ideas for those who like to stay hydrated on the go, especially in this hot and humid weather country! This tumbler is unquestionably an ideal gift!
Alskar's personalised Vivid Skinny Wine Tumbler is an excellent farewell gift for leaving colleague. It's elegant and stylish design is perfect for the female coworkers. It's also an excellent gift for all those people you know that love colourful and modern design!
Yup! It can be customised with your colleagues' names, making it more memorable and unique. The tumbler has a sleek design that will suit any taste or style and is available in different colours to match your corporate colour scheme. In addition, you can mix and match the design with more than 15 sophisticated font styles and vinyl colours that will fit perfectly with the tumbler and definitely make anyone happy who receives them.
Customised Farewell Gifts for Coworkers
LUXE HANDCRAFTED LEATHER CARD WALLET
It's never easy to get a last-minute farewell gift for colleagues. However, the idea of giving something personalised that they could use in their day-to-day lives seemed like the perfect way to say goodbye.
Alskar's LUXE handcrafted leather card wallet is made from genuine soft cowhide leather as it's durable and long-lasting for everyday use. As a farewell gift, this personalised leather card wallet is perfect for those of us who still want something practical but stylish!
These card wallets are entirely handcrafted by our experienced craftsmen, and complete it with hard-press embossing with gold foil colour of your choice. It has a sleek design that will fit nicely in any pocket or handbag. It can hold up to 6 cards (3 at each side), which is perfect for those who want to travel light.
This thoughtful gift will be cherished forever by your coworkers. They'll always know you cared enough about them to give them such elegant going away gifts for their new job!
APPRECIATION gift IDEAS
OOSIS SCANDINAVIAN MARBLE COASTER
This gorgeous Scandinavian marble finish with gold paint accents is simply a great gift idea for your colleagues to decorate their office. These high quality and elegant pieces will look stunning on any desk or table top in their new office, but are also practical to use! It also comes with an easy-grip cork base so you never risk spilling anything on your desk.
Alskar®'s Oosis Scandinavian Marble coaster comes in different colours with more than 15 font styles for customisation and packed in elegant box. The sleek and stylish design will compliment any home or office décor as a perfect desk accessory, making this one of the best farewell gift ideas for a colleague you want to thank with something beautiful!
Simple Gift for leaving coworker
Alskar® Obsse Personalised Exotic Rollerball Pen
Alskar®'s Obsse Personalised Exotic Rollerball Pen is a luxurious, beautiful pen that will be cherished for years to come. It has been designed with your personality in mind and is perfect for anyone who loves high-end products. The Obsse pen features a sleek design with an ergonomic grip that makes it comfortable to hold while writing.
This beautifully engraved rollerball pen comes in four different font styles to complement this unique gift. This luxurious pen comes in an elegant box with a velvet lining, making it a perfect coworker gift for their new journey.
Memorable Gift Ideas
Personalized Custom Photo Jigsaw Puzzle
Personalized custom photo jigsaw puzzles make an awesome gift for your departing colleague too, they're not pricey and can be customised with any picture.
Customise it with the photo of your team members with sweet message printed on the puzzle. This affordable gift is certainly the best gifts for creating good vibes to bid farewell to your coworker.
Personalise this present with your favorite share stories in this puzzle and create something they will treasure forever.
Funny Gifts for Coworker s
Personalized Fun Photo Face Coffee Mug
Everyone loves a good laugh. With all the hard work we do, it's nice to have a little fun. Check out this awesome personalised photo face coffee mug! These are great gifts for the office. You can upload your colleague' photo and we will do the rest for you! The face will be nicely cropped with his/her name printed just below the image. I'm sure that this is definitely a great gift idea if you have a hard time thinking of what to get someone as a present.
You can even insert good luck message printed on the other site of the mug to wish your colleagues the very best in their next phase of life. This is the perfect way to show someone that you appreciate them and want to give them a unique funny gift before the person leaving your company! The recipient will love being able to look at themselves throughout the day with every sip of coffee or tea on their new desk.
Affordable Going Away Gifts for Coworkers
Personalised Oosis Wooden Coaster
Alskar's Oosis personalised coaster is a perfect way to show someone that you appreciate them and want to give them a unique gifts for coworkers before the person leaving your company!
You can engrave or print on one side of the wooden coasters with any message. Like "Best Wishes" or "Good Luck in Your Next Job!". The recipient will love being able to look at themselves throughout the day with every sip of coffee or tea on their new desk.
It would make an affordable going away gifts for coworkers too, as it's not expensive but thoughtful enough that they'll be sure to remember you when they drink from this mug which has been engraved just for him/her by alskar personalised coaster.
A personalised wooden coaster is one of the affordable going away gifts out there. It will make your coworker day knowing that they'll have something cool and memorable from their last day at work! Don't forget to include a complimentary farewell card with your thank you sweet message.
FAREWELL GIFT IDEAS FOR WINE LOVERS
PERSONALISED WINE GLASS/CHAMPAGNE FLUTE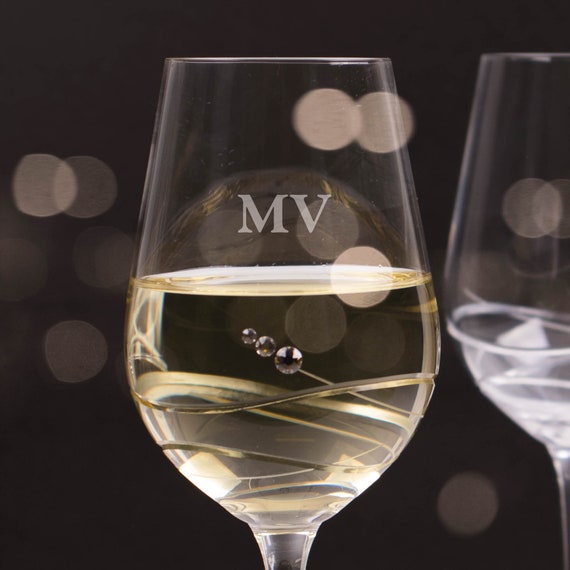 We all know someone who is a big fan of wine. There are many people who look forward to the next bottle they can open up and enjoy with their friends and family. We have a few great farewell gifts that are fit them perfectly like portable wine bag, wine bottle opener and even gag gifts like these.
If you're looking for gift idea that is something more personal for your departing colleague, we've got some really thoughtful gift ideas. This personalised etched wine glasses with your coworker name on them. On top of that, this personalised wine glass is actually the top favourite of our newlywed couples during their wedding. You'll be able to share photos with family and friends while they enjoy their favorite wines! What could be better than that? Not to mention it is gorgeous to use this Wine Glass in the office.
Other Gift Ideas for Female Co Worker
PERSONALISED Classic Carryalls Cosmetic Pouch
Alskar Carryall Cosmetic pouches make excellent gifts as they are both practical and aesthetically pleasing! Personalise them with a name or short phrase with customisable fonts so that it is unique to every recipients.
Give them a gift that will be memorable and sentimental. They'll love these personalised Classic Carryalls Cosmetic Pouch, as parting gifts! With a variety of designs to choose from, you can select the perfect one for your colleague.
It's always hard when people leave us behind but we all know that change is good! So take time out today and do something nice for him or her by giving them one of these meaningful gifts before he/she leaves tomorrow.
Conclusion
Farewell gift is the perfect opportunity to express appreciation and best wishes for a colleague. It's also an important chance of making your parting on good terms, which will last much longer than any short-lived issues you may have had in the past. Sending them off with one of these awesome gifts can be mutually beneficial too, so start thinking about what might suit their tastes (and yours) before they leave!
The personalised thank you card lets them know how valued they are by giving them something personal that only other colleagues who work closely together would understand; we'll print it up beautifully and deliver it straight away - just get it for FREE here today!
Are you looking for a birthday gift for your loved one but tired of giving the same old thing year after year? Do you need a last-minute gift idea for someone's birthday gift delivery in Singapore without waiting for weeks or paying exorbitant shipping charge? Wouldn't that make a fantastic gift!
It's not always easy finding the perfect thing for someone else. Luckily, we will make it a breeze for you. There are plenty of ways to get great gifts delivered straight to your loved ones without having to worry about driving around town or waiting in line at a busy store! To make this process even easier, we've put together some of our top recommendations to help you find them an unforgettable present with just a few clicks. Here are the top 6 lists below and let us know which one sounds like the best option for you!
1. INFINITY CUFF BANGLE
Have you been looking for a new gift idea? It's never easy to choose the perfect gift for someone you love and when it comes to presents, what is more, special than a name engraved charm? It takes that extra touch of thoughtfulness with giving a present just for them. Include their very own names on an elegant, gold-plated bangle.
If you're looking for a gift that will last and stand the test of time, this is it. Our Infinity Cuff Bangle is the perfect accessory to any outfit and can be personalized with a name or word of your choice. Plus, it's made from superior stainless steel and gold plating so that it won't fade easily! The Infinity Cuff Bangle can be customized with any name or word to make your own one-of-a-kind piece and we can expedite the processing and delivery to make sure this gift delivery in Singapore will be within 3 working days.
2. EMBOSSED A5 LINED-JOURNAL
Notebooks have been a part of our everyday essentials for so long that they are now in all sorts of designs, colors, and sizes. They can be found everywhere, from school to the workplace! These are the perfect gift for your best friend, sister, or any other special girl in your life. You can choose from a variety of colors and patterns that will match her personality perfectly!
The journal is lined and has 192 pages, which means it'll last her a while before she needs another one. For Singapore, it should reach you within 3 working days. As for our for International customers, we offer Expedited Economy Worldwide shipping!
3. VIVID SKINNY TUMBLER
This Alskar® Vivid Skinny Tumbler is a thoughtful gift for anyone who loves to get hydrated. It comes with a personalized design with your preferred font and colour. These tumblers are available in various colours with different designs, so there are many options to choose from!
Vivid Skinny Tumbler is a 16 oz double wall acrylic tumbler. Made with high-grade BPA-free acrylic plastic, this cup will be your new everyday go-to! The Vivid Skinny Acrylic Double Wall Cup exterior has been designed to withstand condensation and heat from hot beverages like coffee or tea, so you can confidently use it for both cold drinks as well.
There's something special about giving someone something handmade from the heart - it shows how much care and love went into its creation. Best of all? We can get it delivered to you in Singapore and receive it within 3 working days!
4. CLASSIC CARRYALLS COSMETIC POUCH
It's the holiday season, and we're all looking for a little something to give our friends. If you're looking for an incredible gift with something extra, this Classic Carryalls Cosmetic Pouch gift may be just what you need! This is the perfect gift for any friend who loves to travel and needs some extra glam!
With its gorgeous colours and font selection, it will match anything your friend has in her wardrobe. The zipper closure ensures that their favorite lipsticks, mascara, phone chargers, headphones, or anything else that your friend needs on the go. You can't go wrong with this great gift idea!
We can deliver this incredible, personalized gift straight to their doorstep in Singapore. They will be so excited you found them the perfect present that's not too pricey but still has that "Wow" factor.
5. OOSIS SCANDINAVIAN MARBLE COASTER
The modern marble design coaster is personalized with a custom name and various special typography for the perfect personalized touch. Whether it's yours or to gift one, this sleek yet practical accessory is sure to look great on any desk!
Introducing Alskar® Oasis Scandinavian Marble Coasters! These coasters are made from 100% natural marble, and they come in a range of different colours and designs. Each coaster is handcrafted, which means that no two pieces will be the same. They're ideal for your morning coffee or tea because it absorbs heat better than most materials which means that it won't burn your hands when you pick up your drink. Oasis Scandinavian Marble Coasters are a great addition to any home, and they make for an excellent gift. They also work well as decorations in your office space or at the bar because of their glossy finish.
We'll make your gifting experience a breeze. Get started by picking the perfect personalized gift for them from our wide selection of items and watch their faces light up when they open the box! Let our team of experts help deliver an incredible present to your loved ones in Singapore!
6. PERSONALIZED PHOTO JIGSAW PUZZLE
I remember one day the mailman came to drop off a package. As my husband was opening it, I realized he was staring at me. When I asked him what he got, we both were astonished when he told me that they were personalized picture puzzles with special wording on them.
"I saw these on Alskar and thought about you because of how much you love puzzles! You have always had such a creative mind; building things is just one of your many talents. These are going to be perfect for Mother's Day coming up soon!" My husband exclaimed as we opened the package together and started looking over our own personal puzzle that read " I Love You Mommy " in bold letters across it.
I am always grateful when my husband remembers to do something special for me. He is such a thoughtful man and the personalized puzzles he got were perfect!
This is our Top 6 Birthday Gift Delivery in Singapore. We hope you find the perfect gift from one of these lists and we'll see you soon! Let us know which list was your favorite or if there's something else on our site that caught your eye. And don't forget to tell all your loved ones about our website so they can get their holiday shopping done early too! Which list did you like best?
Mother-s Day is upon us, and with that comes the inevitable search for the perfect present. But sometimes a gift doesn't have to be pricey or extravagant in order to make your mom feel loved. In fact, we think you'll find our list of top 10 inexpensive Mother day gifts extremely useful this year!
If you're still scrambling to find a gift for mom. There are many options out there but if you want her to know how much she means to you, nothing beats giving her something personalized just for her! If you are still looking for a gift idea, then this article will help you out! There are many different gifts that can be given to moms on Mother's day. However, no matter what you buy her, make sure it is meaningful.
1. A Simple Thank You Card
Mother's Day Special Photo Card
I know how much you love your mum. I also know that she is always there for you, even when times are tough. This year on mother's day, give her the perfect personalized photo card with a message from your heart! We have specially created this custom personalized photo card where you can upload and insert an image of both yourself and your mother onto the design together. You can then write up to three lines of text about what makes them special to one another or why they are so important in each other's lives. It doesn't matter if it is something sweet like "you're my best friend" or a more sentimental quote such as "I am who I am because of you".
A card that says "thank you" or "I love you" and has a personalized message from the kids is no doubt a great gift idea for your loved ones. I know it sounds simple, but these cards are thoughtful and can show how much you care. Alskar® provides a Complimentary Gift Card with every purchase.
The perfect gift for the mother in your life is often small but thoughtful token of affection. A homemade card with an inscription that means something special to both of you will let her know how much she means to you, and it won't break the bank either! You can buy inexpensive cards at most stores or even make one on your computer.
2. Chloé 4D Bar Necklace
Make your own personalized necklace! Chloé 4D Bar Necklace is a personalized necklace with a special birthstone on it. That's the perfect gift for any woman in your life! Necklaces are very popular and they look great on every woman especially with her birthstone in it because of how beautiful and curated it is.
I'll admit, I'm not a jewelry person. But when my younger sister was born, Mom knew that she needed to do something special for this little girl. She found the most beautiful necklace--a bespoke Chloe bar necklace with a Swarovski birthstone. There are so many different colors and options available! Simply the perfect gift for any mother of a new baby girl in her life!

- Rachel Lee, 21st Jan 2021
These beautiful design collections offer everything from sterling silver chains with Swarovski crystals, to gold-plated chains with diamonds or colored gemstones. There is also a selection of charms that can be added on depending on what your mom likes with engraved names or words, and more. Chloé 4D Bar Necklace is something they will love because of its simplicity and elegance.
3. Deep Blue Resin Gift Boxes from thefifthdesign
What would your mother not love to find when they get home after their hard day of cooking, doing dishes, and running errands? That's right! They deserve some relaxing time on their own in a place that has all of those amazing childhood memories. The truth is this Deep Blue Resin Gift box will be the perfect gift for any mother on this special day.
These deep blue coasters are made to last. Crafted from epoxy resin that is UV resistant and heat resistant, you can use these every day for hot drinks without damaging them. Like the water-resistant and antibacterial acacia wood they're made from, your drink will remain safe on these sturdy coasters. It looks aesthetically pleasing at the same time. I'm sure you'll love having these great-looking Deep Blue Resin Gift box for Mother's Day!
This is definitely a gift for that special woman in your life, and the only thing you'll need to do is deliver it! Ideal for mothers but also perfect for partners, best friends, or any other female who does so much to bring joy into your life!
4. Vintage Bliss Burlap Beach Bag

Simple yet bespoke burlap bag. If you want to buy a useful gift for someone, this Vintage Bliss burlap bag is one of the perfect choices. Not only does it make an excellent present, but it also comes with many benefits! And they're also eco-friendly too! Now she can use your new personalized burlap bag to carry all of her groceries home from the market. You'll be able to fit more than enough inside, and its durable material means that it will last for years!
Third-order. Makes a really good gift.
Super prompt delivery and beautiful gift-ready packaging. Will definitely order again as gifts.

- Sue Ann, 20th April 2021
Mothers are special. They are not motivated by luxurious gifts, they work hard to make the world a better place for their children. We want them to know that they are loved and appreciated. We've created an exclusive line of personalized burlap bags for mothers around the world, so if you're looking for a gift idea we can assure you that this can't be beaten, look no further!
5. Personalized Family Photo Jigsaw Puzzle

Ultimately, on this special day, we just want to spend more quality time with our mothers. I can't think of a better way for me and my family to bond than by spending quality time together while playing an awesome, personalized photo jigsaw puzzle.
So happy with my puzzles! They came in faster than expected and are of such great quality and they come with a large printed photo for reference! I ordered two puzzles. So receiving these puzzles was very exciting. I will definitely be ordering more in the future when I want custom puzzles.

- Amanda Perucci, 02 Feb, 2021
Give your loved ones the chance to piece together their favorite memories captured on camera once more with a personalized heart puzzle! Presented in an elegant grey book-style box, complete with bow clasp. This one-of-a-kind gift is personalized so that it's truly unique and special for her.
The perfect present for those you love: A personalized heart puzzle that gives them the opportunity to create new memories by piecing together old photos they cherish inside this high-quality gray book-style box lined beautifully in ribbon! The top of the box has been customized with your image making it extra special because only YOU can give such thoughtful gifts as these.
6. Alskar® Handcrafted Double Name Ring
We found this handmade double name ring that has been beautifully crafted to fit any style and personality. It is also adjustable so it can be worn by anyone, making it an ideal accessory. You can create an authentic double name ring that will be made just for her - no two rings are exactly alike! These one-of-a-kind rings are designed and crafted in a variety of styles, including modern, elegant, vintage, minimalist and more.
I am sure that she will cherish this handcrafted double-name ring for years to come. This is the perfect gift for our moms. The names on the band represent peace and strength in unity which means that we are together as one and nothing can break us apart!
The pieces are very pretty! I bought them for my sister and me and we both love them. The personalization makes them very unique! Highly recommended.

- Kary Rocha, 13 Mar, 2021
7. Eternity Tri-Ring Family Name Necklace
This Eternity Tri-Ring Name Necklace is just such a piece! This beautiful necklace has an inscription on it that allow you to engrave initials and names on it. She will cherish this jewelry item every day of her life because not only does it have sentimental value but its design makes it stand out in a crowd and say "I'm here!"
Love it! I ordered this for my daughter's mother-in-law. I liked it so much so I ordered another for my son's soon-to-be future mother-in-law! Very satisfied! Thank u!

- Kathryn, 22 Mar, 2021
To be honest, I am so excited to share with you our new line of personalized eternity tri-rings necklace. In addition to the name, you can also get a special date or word engraved on it! These make great gifts for people who are important in your life and want something that is personal and meaningful. It can be a matching name necklace that you and your mom will wear together for years to come. Your mom is going to love this! She will be so happy when she sees how much you care. This Eternity Tri-Ring name necklace is the perfect gift for any occasion and it has your name on it, guaranteed to never fade with time 😉.
8. Italian Saffiano Leather CYGEN Card Wallet
Distinctive style, very slim, I bought this bright color so as not to lose it or hunt for it in my bag.

- Chris, 21 Feb, 2021
Do you know what your mom's favorite color is? What about her favorite flowers? Well, if you don't have a clue then this blog post might be perfect for you. The Italian Saffiano Leather CYGEN Card Wallet is the perfect gift for any mom who wants to keep everything together. It has a minimalist design, so she can store all of those little things that are constantly falling out of her purse or wallet!

The best part is that it comes in five different colors: Rich Black, Midnight Green, Persimmon Orange (my personal favorite), Prussian Blue and Roman Silver. This beautiful card wallet will make moms feel like their daughter got them something special
A Saffiano leather card wallet is a great gift for both men and women in your life. This Italian-made wallet is made of Saffiano, which makes it resistant to scratches and dirt. It has 4 slots that can hold up to 4 cards and there's an ID window on the back so she'll never be without her license or identification again! It's also RFID blocking which means that any of these cards will block somebody from accessing your information without you knowing about it.
When your mom is always on the go, she needs a simple wallet that can keep up with her. She should also have something to show off at work or while out for dinner with friends. This gorgeous Italian leather CYGEN card wallet will do just that!

9. ETSY Personalized Mother's Bracelet with Children's Names
The greatest superheroes of all time are mothers and they deserve not just words or appreciation but a special present that encapsulates everything about them as parents: their selflessness, beauty in sacrifice, strength through adversity. A thoughtful piece with engraved names on is what every mom deserves who has given her life over to child-rearing so she can enjoy the blessing of being surrounded by grandchildren too! Moms always put others before themselves and will never say no when someone needs help-so why shouldn't we do our best to make sure they get something extraordinary?
This jewelry can be customized by engraving the preferred names or initials of any child on not just one heart pendant but as many heart pendants. This bracelet will provide a special personal connection to whoever wears it! The best feeling is knowing that they will never forget who gifted them this one-of-a-kind piece of jewelry.
10. ETSY Personalized Mother and Daughter Wall Art
How would you like your very own custom-made, handcrafted wall art to give as a gift? Don't just settle for boring store-bought artwork that will only be appreciated once because it's generic and mass-produced. Instead, make the people in your life feel loved with something they'll value forever!
The customization for this wall art is limitless! Choose the hairstyle and color, skin tone, age, names, and even shirt color that can be customized to make your characters truly unique in their appearance. This personalized 8"x10" family portrait is perfect for any special person on this list: mom, grandma, or sister - can you think of someone who deserves a thoughtful token of love right now?
11. Personalized Custom Printing Cushion
Our Mother Day Memorial Gifts offer the perfect way to commemorate a loved one with a special present. Custom cushions are a stunning way to add personal meaning to your bedding. All you need is a suitable cushion to fit the case! Your chosen design will be printed on a finely-textured fabric surface with precise accuracy, using laundry-safe dye to achieve an ultra-high-resolution! We're talking simply perfect prints. And it doesn't even stop there - our covers for custom cushions boast stunningly attractive lines, transforming the cushion into a focal point in the room while adding practicality. These 40cm x 40cm or 45cm x 45cm covers boast long-lasting beauty and durability while adding comfort and elegance. This combination makes our personalized cushions one of the best Mother Day Memorial gifts that won't break your bank!
12. Aromatherapy Scented Candles Gifts For Mom from Shiness Amazon
Express your love and support whilst embracing serenity with a gift of Scented soy candles. Arrives beautifully wrapped in colorful packaging, adding a nice touch to any occasion or event. Soy candles are affordable alternatives to more expensive scented candles and offer many fragrances for everyone's taste buds!
An elegant gift set of 4 scented candles. Select from Lavender, Vanilla, Lemongrass, or Jasmine. These luxury-designed candle jars are packaged in an exquisite color-coordinated box and will stand out as a thoughtful special Mother's Day Gift! Meant for use at home but also perfect gifts for housewarming parties or coworker thank yous. Choose which fragrance to best match the recipient/home decor when ordering - great gifting idea!
These soy candles are perfect for a mom or a friend who needs some soothing aromatherapy. Plus, they look fabulous on your table! These candles make the perfect gift because we all know how stressful this time of year can be. The scents will calm you and get you ready to meet all the challenges that come with giving gifts!
13. Infinity Name Necklace
Alskar Infinity name necklace is a sweet gift for the woman you love. You can give this special necklace to that special person in your life who has a beautiful smile, like mothers or grandmothers who warmly welcome their children or grandchildren with open arms or friends with stories and wisdom. It's plenty of reasons she deserves one on Mother's Day as well! They are timeless gifts and we know she will cherish them always.
I had this necklace for like 2 months or so, as you can see it stills look new! I got it during the summer (Sweaty and all) and it still kept its beauty!!!! HIGHLY RECOMMEND

- Deon Daugherty, 4th October 2020
This handcrafted custom Infinity Name Necklace perfect for anyone that close to your heart. This 18k Gold over 925 Sterling Silver name necklace, personalized with up to 4 script style names of your choice. It comes with a scintillating link chain that is easy on the eyes and perfect for any occasion. This is the best Mother Day Gift you can ever give! Let your loved ones know how much they mean to you with a Hollywood-style script name necklace. It comes with a scintillating link chain that is easy on the eyes and perfect for any occasion.
Conclusion
There's never a bad time to give the mothers in your life some love and appreciation. We know it can be hard to find just the right present for mom, so we put together this list of top 13 Mothers Day gift ideas that are inexpensive! Whether she is an avid reader or enjoys cooking shows on Netflix, there should be something here you can use as inspiration. Grab one or two items from our list (or all!)- thank us later when she's thanking you with smiles and hugs!