Written by
Debbie
on
July 18, 2021
10 Awesome Farewell Gifts for Colleagues
Introduction
When you're about to say goodbye to a colleague, it can be hard to find the perfect gifts for coworkers. People usually just end up buying something generic like a coffee mug or a stress ball that will never get used because there is no personal connection between them and their coworker.
That's why I've come up with some farewell gifts for colleagues that are sure not only make them happy but also show how much they mean in the office! If you can't think of anything else, these ideas are sure to do the trick!
This blog post will provide you with 10 ultimate farewell gift ideas for colleagues that might be small enough to carry around but big enough to show how much you care about someone who is moving away from where you are living! A goodbye present can be a great way of saying thank you and wishing them well in their future endeavors. It's also an opportunity for coworkers to show appreciation for each other.
Farewell Gift for Colleague
EMBOSSED A5 CUSTOMIZED JOURNAL FOR CO-WORKER.
The best way to say goodbye is with a personalised gift. A farewell gift is a thoughtful gesture, and this customised journal will make your colleague feel appreciated. This Embossed A5 size journal is perfect for carrying on the go. It can be used to capture memories or as an inspirational tool during challenging times.
Alskar's personalised journals are ideal because they're not just beautiful but also practical, with plenty of room inside for thoughts and memories. It's small and sleek enough to fit in any bag or purse. The cover has a simplistic yet elegant design with gold foil that shines on one side when light is shined.
What a fantastic way to remember someone special! This beautiful notebook will be cherished for years to come as they reflect your thoughtful farewell gift. Most importantly, with its price tag, it's undoubtedly a bargain farewell gift for colleagues.
Gift for Female Colleague
PERSONALISED 16oz VIVID SKINNY TUMBLER
This Personalised Vivid Skinny Wine Tumbler is just so happened to be my favorite too! It's perfect for any frequent travelers because you can drink in style. I love the distinctive matte colours, colour-matching straw and how it doesn't get your lip wet. And it's best ideas for those who like to stay hydrated on the go, especially in this hot and humid weather country! This tumbler is unquestionably an ideal gift!
Alskar's personalised Vivid Skinny Wine Tumbler is an excellent farewell gift for leaving colleague. It's elegant and stylish design is perfect for the female coworkers. It's also an excellent gift for all those people you know that love colourful and modern design!
Yup! It can be customised with your colleagues' names, making it more memorable and unique. The tumbler has a sleek design that will suit any taste or style and is available in different colours to match your corporate colour scheme. In addition, you can mix and match the design with more than 15 sophisticated font styles and vinyl colours that will fit perfectly with the tumbler and definitely make anyone happy who receives them.
Customised Farewell Gifts for Coworkers
LUXE HANDCRAFTED LEATHER CARD WALLET
It's never easy to get a last-minute farewell gift for colleagues. However, the idea of giving something personalised that they could use in their day-to-day lives seemed like the perfect way to say goodbye.
Alskar's LUXE handcrafted leather card wallet is made from genuine soft cowhide leather as it's durable and long-lasting for everyday use. As a farewell gift, this personalised leather card wallet is perfect for those of us who still want something practical but stylish!
These card wallets are entirely handcrafted by our experienced craftsmen, and complete it with hard-press embossing with gold foil colour of your choice. It has a sleek design that will fit nicely in any pocket or handbag. It can hold up to 6 cards (3 at each side), which is perfect for those who want to travel light.
This thoughtful gift will be cherished forever by your coworkers. They'll always know you cared enough about them to give them such elegant going away gifts for their new job!
APPRECIATION gift IDEAS
OOSIS SCANDINAVIAN MARBLE COASTER
This gorgeous Scandinavian marble finish with gold paint accents is simply a great gift idea for your colleagues to decorate their office. These high quality and elegant pieces will look stunning on any desk or table top in their new office, but are also practical to use! It also comes with an easy-grip cork base so you never risk spilling anything on your desk.
Alskar®'s Oosis Scandinavian Marble coaster comes in different colours with more than 15 font styles for customisation and packed in elegant box. The sleek and stylish design will compliment any home or office décor as a perfect desk accessory, making this one of the best farewell gift ideas for a colleague you want to thank with something beautiful!
Simple Gift for leaving coworker
Alskar® Obsse Personalised Exotic Rollerball Pen
Alskar®'s Obsse Personalised Exotic Rollerball Pen is a luxurious, beautiful pen that will be cherished for years to come. It has been designed with your personality in mind and is perfect for anyone who loves high-end products. The Obsse pen features a sleek design with an ergonomic grip that makes it comfortable to hold while writing.
This beautifully engraved rollerball pen comes in four different font styles to complement this unique gift. This luxurious pen comes in an elegant box with a velvet lining, making it a perfect coworker gift for their new journey.
Memorable Gift Ideas
Personalized Custom Photo Jigsaw Puzzle
Personalized custom photo jigsaw puzzles make an awesome gift for your departing colleague too, they're not pricey and can be customised with any picture.
Customise it with the photo of your team members with sweet message printed on the puzzle. This affordable gift is certainly the best gifts for creating good vibes to bid farewell to your coworker.
Personalise this present with your favorite share stories in this puzzle and create something they will treasure forever.
Funny Gifts for Coworker s
Personalized Fun Photo Face Coffee Mug
Everyone loves a good laugh. With all the hard work we do, it's nice to have a little fun. Check out this awesome personalised photo face coffee mug! These are great gifts for the office. You can upload your colleague' photo and we will do the rest for you! The face will be nicely cropped with his/her name printed just below the image. I'm sure that this is definitely a great gift idea if you have a hard time thinking of what to get someone as a present.
You can even insert good luck message printed on the other site of the mug to wish your colleagues the very best in their next phase of life. This is the perfect way to show someone that you appreciate them and want to give them a unique funny gift before the person leaving your company! The recipient will love being able to look at themselves throughout the day with every sip of coffee or tea on their new desk.
Affordable Going Away Gifts for Coworkers
Personalised Oosis Wooden Coaster
Alskar's Oosis personalised coaster is a perfect way to show someone that you appreciate them and want to give them a unique gifts for coworkers before the person leaving your company!
You can engrave or print on one side of the wooden coasters with any message. Like "Best Wishes" or "Good Luck in Your Next Job!". The recipient will love being able to look at themselves throughout the day with every sip of coffee or tea on their new desk.
It would make an affordable going away gifts for coworkers too, as it's not expensive but thoughtful enough that they'll be sure to remember you when they drink from this mug which has been engraved just for him/her by alskar personalised coaster.
A personalised wooden coaster is one of the affordable going away gifts out there. It will make your coworker day knowing that they'll have something cool and memorable from their last day at work! Don't forget to include a complimentary farewell card with your thank you sweet message.
FAREWELL GIFT IDEAS FOR WINE LOVERS
PERSONALISED WINE GLASS/CHAMPAGNE FLUTE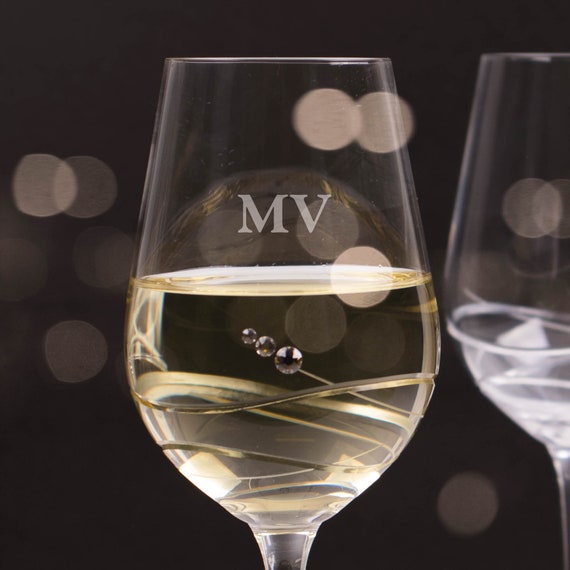 We all know someone who is a big fan of wine. There are many people who look forward to the next bottle they can open up and enjoy with their friends and family. We have a few great farewell gifts that are fit them perfectly like portable wine bag, wine bottle opener and even gag gifts like these.
If you're looking for gift idea that is something more personal for your departing colleague, we've got some really thoughtful gift ideas. This personalised etched wine glasses with your coworker name on them. On top of that, this personalised wine glass is actually the top favourite of our newlywed couples during their wedding. You'll be able to share photos with family and friends while they enjoy their favorite wines! What could be better than that? Not to mention it is gorgeous to use this Wine Glass in the office.
Other Gift Ideas for Female Co Worker
PERSONALISED Classic Carryalls Cosmetic Pouch
Alskar Carryall Cosmetic pouches make excellent gifts as they are both practical and aesthetically pleasing! Personalise them with a name or short phrase with customisable fonts so that it is unique to every recipients.
Give them a gift that will be memorable and sentimental. They'll love these personalised Classic Carryalls Cosmetic Pouch, as parting gifts! With a variety of designs to choose from, you can select the perfect one for your colleague.
It's always hard when people leave us behind but we all know that change is good! So take time out today and do something nice for him or her by giving them one of these meaningful gifts before he/she leaves tomorrow.
Conclusion
Farewell gift is the perfect opportunity to express appreciation and best wishes for a colleague. It's also an important chance of making your parting on good terms, which will last much longer than any short-lived issues you may have had in the past. Sending them off with one of these awesome gifts can be mutually beneficial too, so start thinking about what might suit their tastes (and yours) before they leave!
The personalised thank you card lets them know how valued they are by giving them something personal that only other colleagues who work closely together would understand; we'll print it up beautifully and deliver it straight away - just get it for FREE here today!